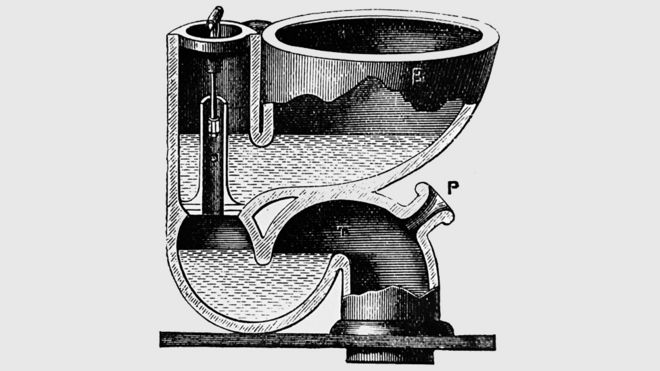 "Gentility of speech is at an end," thundered an editorial in London's City Press, in 1858. "It stinks!"
The stink in question was partly metaphorical: politicians were failing to tackle an obvious problem.
As its population grew, London's system for disposing of human waste became woefully inadequate. To relieve pressure on cess pits - which were prone to leaking, overflowing, and belching explosive methane - the authorities had instead started encouraging sewage into gullies.
However, this created a different issue: the gullies were originally intended for only rainwater, and emptied directly into the River Thames.
That was the literal stink - the Thames became an open sewer.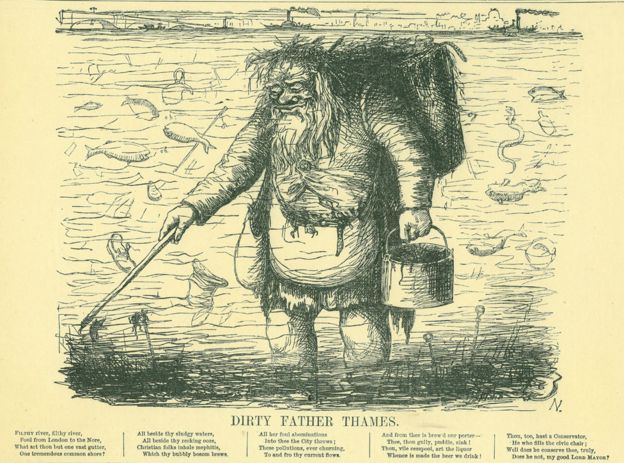 Cholera was rife. One outbreak killed 14,000 Londoners - nearly one in every 100.
Civil engineer Joseph Bazalgette drew up plans for new, closed sewers to pump the waste far from the city. It was this project that politicians came under pressure to approve.
The sweltering-hot summer of 1858 had made London's malodorous river impossible to politely ignore, or to discuss obliquely with "gentility of speech". The heatwave became popularly known as the "Great Stink".
Unlikely figure
If you live in a city with modern sanitation, it's hard to imagine daily life being permeated with the suffocating stench of human excrement.
For that, we have a number of people to thank - but perhaps none more so than the unlikely figure of Alexander Cumming.
---
A watchmaker in London a century before the Great Stink, Cumming won renown for his mastery of intricate mechanics.
King George III commissioned him to make an elaborate instrument for recording atmospheric pressure, and he pioneered the microtome, a device for cutting ultra-fine slivers of wood for microscopic analysis.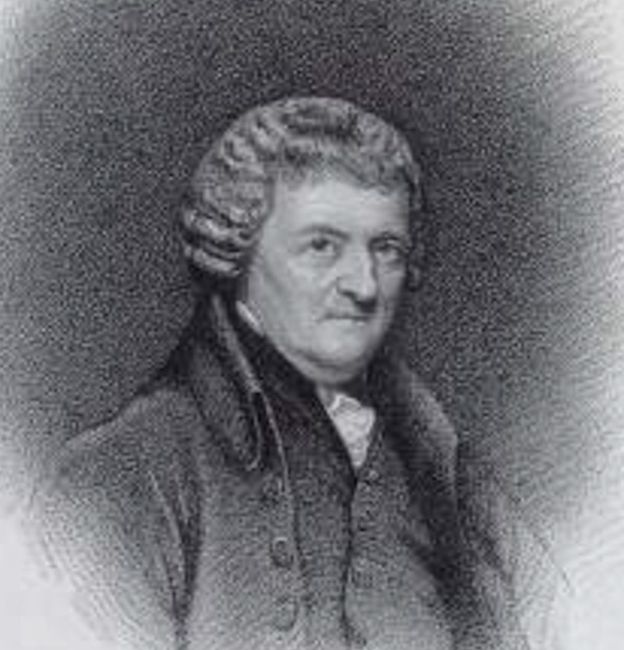 But Cumming's world-changing invention owed nothing to precision engineering. It was a bit of pipe with a curve in it.
In 1775, Cumming patented the S-bend. This became the missing ingredient to create the flushing toilet - and, with it, public sanitation as we know it.
Simplicity
Flushing toilets had previously foundered on the problem of smell: the pipe that connects the toilet to the sewer, allowing urine and faeces to be flushed away, will also also let sewer odours waft back up - unless you can create some kind of airtight seal.
Cumming's solution was simplicity itself: bend the pipe. Water settles in the dip, stopping smells coming up; flushing the toilet replenishes the water.
While we've moved on alphabetically from the S-bend to the U-bend, flushing toilets still deploy the same insight.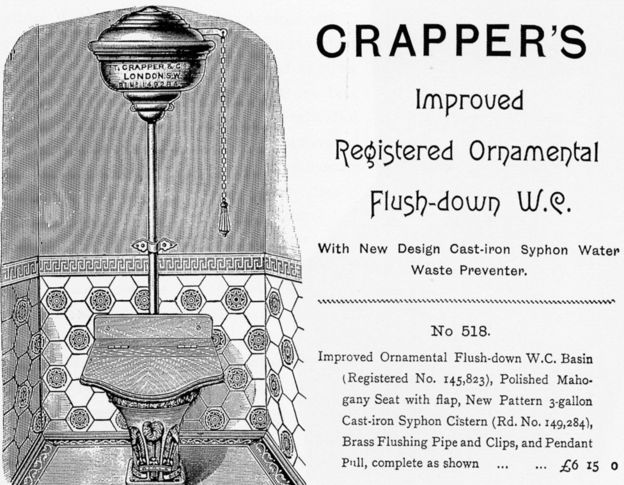 Rollout, however, came slowly: by 1851, flushing toilets remained novel enough in London to cause mass excitement when introduced at the Great Exhibition in Crystal Palace.
Use of the facilities cost one penny, giving the English language one of its enduring euphemisms for emptying one's bladder, "to spend a penny".
Hundreds of thousands of Londoners queued for the opportunity to relieve themselves while marvelling at the miracles of modern plumbing.
If the Great Exhibition gave Londoners a vision of how public sanitation could be - clean, and smell-free - no doubt that added to the weight of popular discontent as politicians dragged their heels over finding the funds for Joseph Bazalgette's planned sewers.
More than 170 years later, about two-thirds of the world's people have access to what's called "improved sanitation", according to the World Health Organization, up from about a quarter in 1980.
That's a big step forward.